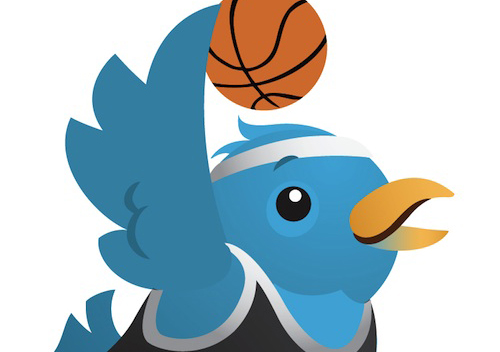 With the Cavs vs Warriors final showdown over, how are you staying connected with  your favorite teams? When it comes to the NBA Finals and social media, both teams have been seeming to tweet and post more than they shoot the ball…for good reason.
 Since the emergence of social media platforms such as Facebook,Twitter, Vine, and Instagram, there has been an influx of fans who can easily and enjoyably follow their favorite teams to see news, share highlights, and provide their support. Every team in the NBA has some type of presence on social media. It provides an outlet for fans to groan about Curry sinking another three pointer or cheer as LeBron dunks another stolen pass. With platforms like Twitter and Facebook, fans connect with their team, which ultimately results in an increase in revenue. The NBA knows the more fans they have, the more money they and the cable providers get.
 The arrival of numerous platforms and media has provided a whole new setting in which social media has infinite power. Companies and organizations, like the NBA, are hiring specialized consultants solely dedicated to Tweeting, Vining, Instagramming, and Posting. It seems crazy to most people who scroll down their Facebook feed and only see pictures of their aunt's dog and cousin's baby that social media could have such an impact, but these platforms create the ability to reach millions of people in a matter of seconds.
These consultants, hired to boost social media presence, are becoming necessary for the success of a business or organization. Why is their job so vital? To keep a constant voice with the fans while steadily pushing season ticket sales, merchandise, apps, giveaways, content, celebrity endorsements, charity events, and more. Without an online existence, businesses face immense obstacles when attempting to reach customers whose average attention span has is 8 seconds. Platforms like Facebook and Twitter, provide an easy way to reach a multitude of people in a vastly shorter period of time. In real time, people can Tweet about Delly diving to the ground for another ball without leaving their couch.
With social media the driving force behind increased revenues and massive team followings, it is easy to see the importance of an online presence. All we can say is we're "All In" for next year.
Are you?
Image courtesy of  of iStockphoto, Link-creative ‬