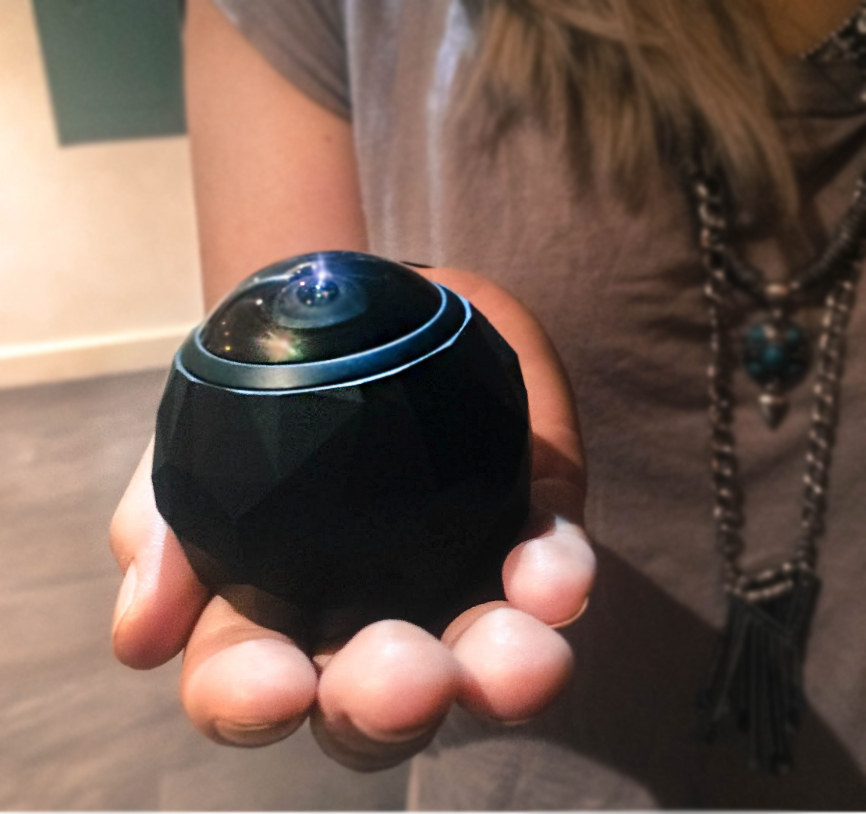 Seeing our face on the jumbotron at a Cleveland Indians game or in the Q at a Cavs game has become a regular occurrence thanks to Twitter and Instagram. We can easily send any "#GoTribe!" message and impress our family and friends by seeing our face on the big screen. Hundreds of pictures are taken and sent via social media at sporting events so it is easy to imagine the millions being taken and posted everyday around the world. With overwhelming amounts of social media driven photos, videos, and media, it is hard to differentiate or stand out from the crowd. How do we grab and hold the attention of a person whose average attention span is 8 seconds? Emerging technology, like the 360fly and Oculus Rift, is revolutionizing the photography and video market and bringing innovative tech into consumers hands.
The 360fly is the world's only single-lense camera that captures stitchless 360-degree video and has the potential for virtual reality viewing. Partnering up with Best Buy to be released in September, this device will change how people interact with photo and video. Capturing 360-degrees of quality photo and video, this device, like the GoPro, has potential to be used in various avenues, such as, extreme sports, concerts, festivals, sporting events and more. There is no need for IPhone panorama shots with the 360fly because you won't miss a thing.
Before it hits the market in September, we tested the device prototype, and found it to be unlike anything on the market today. Its size, shape, and waterproof design make it convenient for transporting and shooting in a wide variety of places. Whether you are at a Sam Smith concert in the Wolstein Center or walking around the City of Cleveland, the 360fly captures every angle simply by holding it. When viewing it on a mobile device or 360 capable browser, you are able to swipe left, right, up, and down to see all 360 degrees of the scene rather than just what is in front of you like with a regular lense and camera. It records at HD quality and features Wi-Fi, a Bluetooth LE interface with an included app, so you can simply shoot, edit, replay and share recorded video footage using your smartphone. It is available for preorder for $399.99 at Best Buy and will be out in September.
360-degree technology is just beginning to be implemented and conceptualized into being market accessible. The virtual reality technology called the Oculus Rift is taking 360 to a whole new level with interactivity features that reach further than ever before. When the user puts on the device, they are virtually transported directly into the game they are playing or video they are watching able to interact with their environment as if they are physically there. After developing a special controller with Xbox, the Oculus will be hugely involved with the gaming market, as well as countless other avenues. The technology had seemed to be just out of reach for consumers until now. The Oculus will be available for purchase next year after a huge partnership with Facebook.
It is hard to avoid the constant stream of pictures and videos infinitely scrolling through our feeds, especially in our society where likes, favorites, and retweets seem to be the judge of whether or not you are "cool". But, the flood of images on various social media platforms is quickly desensitizing users who quickly scroll through hundreds of photos in minutes. These new 360-degree devices are creating a niche of their own in the ever expanding tech industry. So, forget making a 180 we're making a 360.